Medical Malpractice
Medical negligence is scary, and its results can be catastrophic, impacting all aspects of your health—both physical and mental. Our team partners with our nursing staff and network of medical experts to identify your claim and seek compensation on your behalf.
It happens
all too often.
Patients enter hospitals and doctor's offices with a certain level of expectation and trust–and rightly so. When we are sick, injured, or in crisis, we expect to be treated with thoughtful, diligent care by knowledgeable professionals who uphold the highest standard of care, and we rely on those professionals to provide us the best available treatment. But what if the care we get from the medical professionals we trust causes us or a loved one harm, injury, or even death?
It happens all too often: According to a study published in the Journal of Patient Safety, an estimated 210,000 to 440,000 patients die from medical malpractice each year. Johns Hopkins University identifies medical errors as the third leading cause of death in the United States.
According to the Pennsylvania Judicial System, in 2019, twenty-six Pennsylvania juries entered judgments in favor of persons injured by medical malpractice, awarding the victim a verdict in excess of $500,000 (and as high as $10 million) in 19 of those 26 cases. Nationwide, medical malpractice verdicts see the highest median damage awards in any type of case.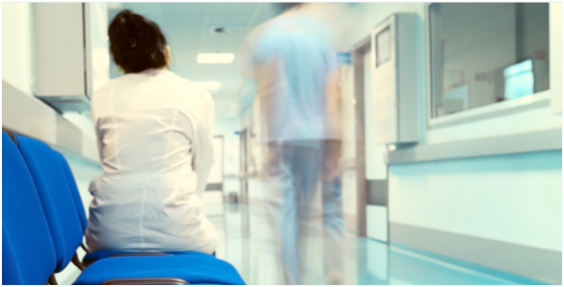 These high jury verdicts make sense. Inappropriate treatment or lack of medical diligence or attention can result in injuries that are devastating, both physically and emotionally. Unfortunately, before they can hope to achieve any justice and compensation, malpractice victims face complex litigation and vigorous defense from hospitals, doctors, and insurance companies. In order to get the maximum recovery available to you or your injured loved one, you'll need attorneys with expertise in malpractice claims and fluency in the standards of care and medical principles that will govern your case. With our lineup of seasoned litigators, an on-staff consulting nurse, a team of diligent paralegals, and a network of trained, well-qualified medical and damages experts, the Almonti Law Group can position your case for success and win the damages you deserve.
Proving Medical Malpractice
Medical malpractice happens when a doctor, nurse, medical provider, or medical facility deviates from the commonly-accepted standard of care for treating a patient and the patient is injured–or dies–as a result.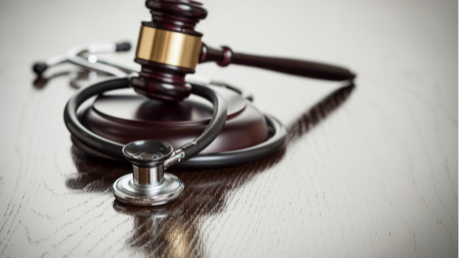 The deviation from the standard of care amounts to negligence. It is important to understand that a bad or undesirable outcome in a patient's medical care does not always mean that medical malpractice occurred. Some procedures and courses of treatment involve known risks, side-effects, and complications, even when they are perfectly performed. The doctor's compliance with the standard of care is the key inquiry that must be evaluated.
To win a medical malpractice case in Pennsylvania, you must prove four key elements:
Evidence of a doctor-patient relationship between you and the provider;
Negligence on the part of your doctor or medical provider;
A connection between the negligence and your harm; and
Proof of harm.
Proving these four elements is easier said than done. You'll need a legal team who can prepare you for the challenges of medical malpractice litigation, gather the evidence to support each element you must prove, and beat the hospital and doctor's defense lawyers. We're that team.

What Should I Do If I Think I Have a Malpractice Case?
Your health is the #1 priority. If this means getting a referral for, and obtaining, a new doctor, do it. If this means obtaining a second opinion about something that feels "iffy" to you, get that opinion. No matter what, continue to seek the medical attention you need and follow your doctor's orders.
Ask your medical providers to give you copies of the medical records they've kept about your care and treatment, including billing records and imaging (X-rays, MRIs, etc.). Patients are entitled to copies of their records. If your doctor's office has an online portal system, sign up to access your e-records.
Write and keep records of: (1) your symptoms and any pain, discomfort, or other concerns about your health and treatment; (2) your medical appointments, medication prescribed, doctors, nurses, and other providers seen, and dates of treatment and medical appointments; (3) your fears and concerns about your medical treatment; (4) how the medical issues you've faced have impacted your life (e.g., Do they prevent you from doing things like combing your hair or getting dressed? Are you able to perform household chores? Can you comfortably drive? How has it impacted your relationships with others?); and (5) whether you've lost any time away from work due to your medical issues and, if so, the dates and hours you've lost from work, plus any records showing the amount you are paid/your salary and the days and hours you typically work.
Hire the medical malpractice lawyers who can win your case. Act quickly to avoid any limitations on your claim or continuing issues with your care.
Contact Us
Contact the Almonti Law Group today to handle your personal injury cases with diligence, compassion, and fire.
Get Started