Product Liability Claims
Defective products or a lack of adequate warnings can cause serious injury—or even death. If you've been injured by a product, call the Almonti Law Group. We know how to win.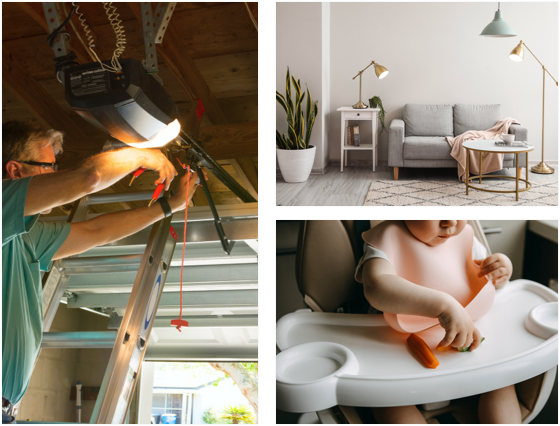 Entitled to Compensation
It's easy to take the products we use every day for granted, especially the ones we rely on so much that they become like second nature. But everything from your prescription medications and your child's high chair, to your living room table lamps and garage door opener can all lead to major, life-changing injuries in the event of a defect or design flaw. Victims who have been injured by dangerous products can pursue "product liability" claims and, under Pennsylvania law, may be entitled to compensation from the manufacturer or others for any losses or injuries sustained.
According to the National Safety Council (NSC),
in 2020 alone, nearly 11 million people were treated in hospital emergency departments for serious injuries resulting from consumer products. Of those 11 million citizens, children aged 0-4 have one of the highest rates of injury from consumer products.
But that's not all: The U.S. Consumer Products Safety Commission (CPSC) reports that 33.1 million people are injured by consumer products in the home each year. The sheer volume of injured victims each year is one reason why large corporations work so hard to disprove and contest product liability claims, often asserting that victims are the ones at fault (they say) for misusing a product or failing to comply with product warnings. Another is the value of such claims: The median damage award in product liability cases is $300,000, the second-highest median damage award nationally.
To beat the corporate lawyers that get hired by huge product companies, you need the right attorneys on your side. Connect with Almonti Law Group to handle your product liability claim, and we'll put our team's decades of combined expertise and experience to work for you. We won't stand for corporations placing profits over people and cutting corners when it comes to the engineering, inspection, and safety testing needed to ensure their products don't cause harm.
The Most Common Product Liability Cases
Consumers can be harmed by products they interact with on a near-daily basis, including:
Automobile parts and products
Medical products and devices
Children's toys and products
Tobacco and e-cigarettes
Prescription drugs
Household appliances
Recreational equipment
Chemicals and cleaning substances
Recalled food or beverages

Manufacturers have a legal responsibility
to produce products that are not just safe for consumers to use, but that are free of defects and come with product packaging that readily displays all applicable safety and hazard warnings.
When a product manufacturer's failure to satisfy their legal duties causes someone injury, the victim may file a product liability claim. Depending on the facts, other companies or individuals in the production and distribution chains could also be liable to you for an injury caused by a product, including parts suppliers, retailers, distributors, shippers, and sellers. For example, if a store fails to properly remove a recalled product from its shelves, the store may be liable to you if you were injured by the recalled item.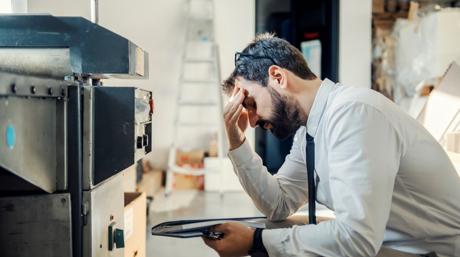 Generally speaking, to make a product liability claim, a victim must be able to prove that: (1) there was a defect in the product and/or the product was unreasonably dangerous; and (2) the product caused their injuries. A victim needs not prove negligence, so long as they can show that a product defect caused them harm. This is Pennsylvania's "strict liability" law for products.
Under Pennsylvania law, there are four primary categories of product liability:
Defectively Manufactured Product: A product is defectively manufactured when some error, omission, or contamination occurred during the manufacturing process that caused that specific product to become defective, unsafe, and/or otherwise dangerous to consumers. Defectively manufactured products contain unique defects that separate them from other batches or versions of the same product on the shelf.
Defectively Designed Product: A product is defectively designed when it is manufactured according to a flawed and defective design or blueprint, causing the entire line of products to pose a danger to consumers, such as by the presence of an unsafe feature that could have been designed out or the lack of a feature that would make the product safer.
Marketing Defects: A product contains a marketing defect when it is not what was advertised, such as when a pharmaceutical or medical company tells the public that its drug or medical device is safe when they know that it has not been approved by the appropriate governmental agency or when they know it has a hazardous function.
Failure to Warn or Instruct: When a company fails to warn consumers of known dangers, or fails to provide adequate warnings, instruction, and necessary information about a product, it can be liable for failure to warn or instruct. Inadequately labeled or marked products often lead consumers to believe a product should act a certain way or offer certain benefits that it does not. The manufacturer and others may be legally liable if they fail to provide the notice that consumers need to properly and safely use the product.
Four Common Liability Theories

A variety of legal theories may be applicable to your product case. They include:
As explained above, even in the absence of fault or negligence, under Pennsylvania law, a manufacturer or seller is strictly liable for any harm caused by a defective product that it placed into the marketplace for consumers to obtain and use.
If a manufacturer, engineer, distributor, seller, or other person failed to act reasonably in manufacturing, designing, distributing, or selling a product, that person can be liable for any harm caused by the product. For example, if an unsafe product was manufactured because of a failure to implement adequate warehouse or assembly line safety procedures, the manufacturer can be liable for any harm the product caused.
Many products come with express, written warranties. The law infers the existence of certain other warranties about the goods that sellers put into the marketplace too, including, e.g., that they are safe for their intended purpose. If a seller breaches an express or implied warranty about the quality or type of product, or fails to satisfy their guarantees and promises, they may be liable for breach of warranty.
Companies must be fair and truthful in how they advertise and market their products. If a product's advertising and marketing contains misrepresentations about the safety of a product, or intentionally conceals its hazards, and you have relied on those representations to your detriment, you may have a misrepresentation claim.
Contact Us
Contact the Almonti Law Group today to handle your personal injury cases with diligence, compassion, and fire.
Get Started