Pedestrian and Bicycle Accidents
Cars, trucks, and motorcycles all pose a serious safety risk to the pedestrians and cyclists with whom they should share the road.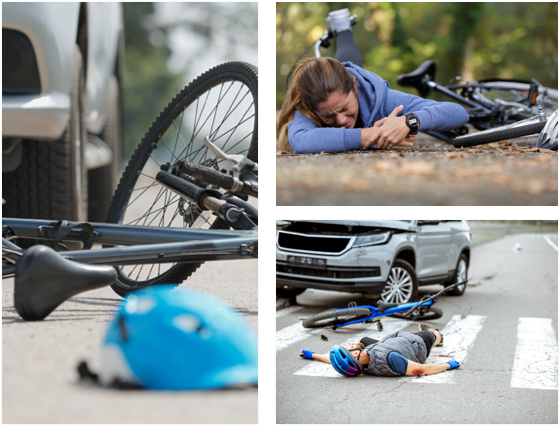 According to the Governors Highway Safety Association
Pennsylvania has seen a 21% increase in pedestrian deaths since 2019. In 2020 alone, 146 Pennsylvanians lost their lives in pedestrian auto accidents. In 2021, 186 Pennsylvania pedestrians were killed in auto accidents. The Pennsylvania Department of Transportation (PennDOT) reports that 4,100 pedestrians were injured in crashes with automobiles in 2019.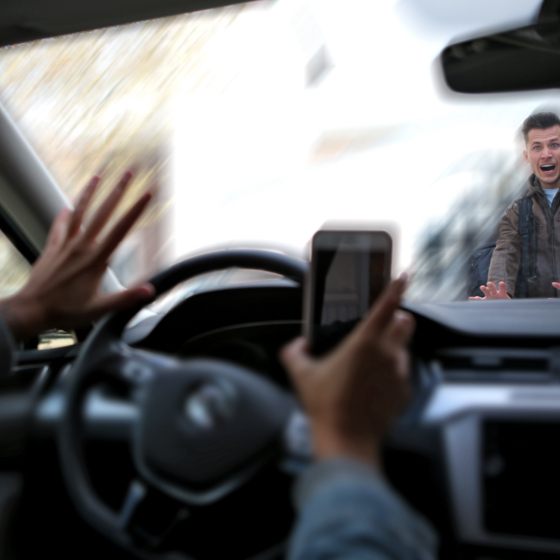 Statistics confirm that the risk to pedestrians and bicyclists who are hit by vehicles in Pennsylvania is extremely high.
According to PennDOT, while pedestrian-related crashes represent just 2.7% of all reported traffic accidents, they account for 12.9% of traffic crash fatalities. In 2020, 22 bicyclists were killed and 799 injured in auto accidents in Pennsylvania.
This makes sense: When pedestrians or bicyclists are hit by a car or truck, there is nothing that protects or shields them from the force of that vehicle's impact. The results can be devastating, with pedestrians and cyclists often sustaining broken bones, internal injuries resulting from blunt force trauma, severe lacerations, amputations, head and traumatic brain injury, back and spinal cord injuries, paralysis, and even death. If you or a loved one has been injured in an accident as a pedestrian or bicyclist, you'll need seasoned, aggressive attorneys like our team at the Almonti Law Group on your side to get fair compensation and move forward from the accident.

Common Causes of Pedestrian and Bicycle Accidents
Outside of rare mechanical failures, driver behavior is the number one cause of auto accidents involving pedestrians and bicyclists. Drivers may be inattentive, distracted, using cell phones or texting, speeding, or intoxicated. They may violate posted signage or the Rules of the Road.
PennDOT statistics show that, in 2020, 21.9% of all fatal pedestrian accidents, and 29% of all pedestrian accidents total, involved a pedestrian who was walking, running, jogging, or playing. In 44% of all fatal pedestrian accidents, and 36% of all pedestrian accidents total, a pedestrian was crossing the street at an intersection, mid-block, or at a driveway entrance. In 2020, 59% of all fatalities involving bicyclists occurred where there was no traffic control device in place.
While the majority of pedestrians injured in accidents in Pennsylvania are hit in daylight (56%), more pedestrian fatalities occur in the dark evening hours (75%). Thus, pedestrians are more likely to be fatally injured if they are struck by a car or truck in non-daylight, evening hours as compared to daytime. National Highway Transportation Safety Administration data confirms that, nationwide, in 2020, most pedestrian deaths occurred during dark lighting conditions (76%), on the open road (76%) versus intersections (24%), and in urban (rather than rural) settings (80%).
Common causes of pedestrian and bicycle accidents include:
Drivers failing to yield the right of way to pedestrians in sidewalks that cut in front of building or parking structure entrances or that travel across roads or driveways
Ignoring street lights, stops signs, and other traffic control devices
Failing to yield the right of way to pedestrians at crosswalks
Texting or otherwise using a cell phone while driving
Driving under the influence of drugs or alcohol
Fatigued drivers or drivers asleep at the wheel
Speeding, including in school zones or busy areas
Failing to check blindspots or use mirrors
Failing to share the road with other users
Driving too fast for weather conditions
Driving unsafely in work zones
Passing unlawfully
Reckless driving
Poor visibility
What to Do If You're Hit by a Vehicle
If you've been injured as a pedestrian or bicyclist struck by a vehicle, take the following actions:
Call the police and ensure that a report of your accident is prepared.
If you are able, obtain contact and insurance information for the driver who hit you.  If the vehicle flees the scene, try to put the color, make, and model of the vehicle to memory.  If you have the ability, take (or have someone take) a photo of the vehicle's license plate.
Obtain the medical attention you need–for both your physical and mental health–whether from emergency medical services, a hospital visit, seeing your primary care doctor, and/or obtaining a referral for chiropractic, physical therapy, neurologic, or psychological care.
Take (or have someone take) photographs of the area where you were injured.  Capture in your photos the vehicle that hit you, the surrounding area, the light and weather conditions, and any street signs or markings (including crosswalks, etc.).
Take photographs of your injuries (including any bruising, swelling, or broken bones). Consider keeping a journal of your symptoms and pain levels. Ensure that you obtain copies of medical records and diagnoses you may be given.
Hire the Almonti Law Group to help you win any insurance claim and civil lawsuit.
Contact Us
Contact the Almonti Law Group today to handle your personal injury cases with diligence, compassion, and fire.
Get Started