Trucking Accidents
Being involved in a trucking accident can be a traumatic experience, which is why it helps to have the right attorneys by your side. We have the experience and resources to handle your case and the expertise and diligence it takes to win.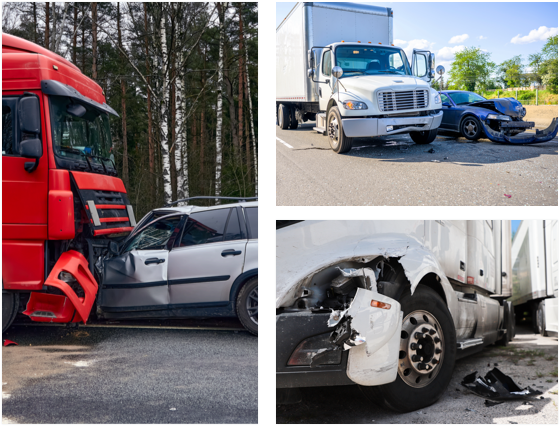 Justice and Compensation

for Truck Accident Victims

More than any ordinary vehicle, the consequences of an accident involving a commercial truck can be catastrophic—for the victim, their health, their future, their family, and their loved ones. The National Highway Traffic Safety Administration ("NHTSA") reports that 538,000 large trucks were involved in police-reported traffic crashes in 2019 alone. That same year, more than 5,000 people were killed, and more than 130,000 injured, in crashes involving large trucks on American highways, roads, and streets.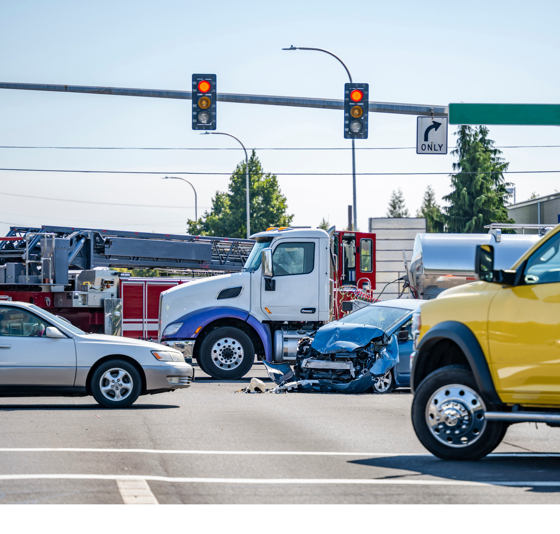 Commercial trucks can be
particularly dangerous

because:

It takes a truck longer than an ordinary car to brake, come to a stop, or slow down.
Trucks weigh significantly more than a normal passenger car. When fully loaded, trucks can haul huge loads that make their weight as much as 80,000 pounds.
Even empty, a tractor or truck can weigh up to 10,000 pounds.
Truckers work long hours and can easily become fatigued.
Cargo spills or losses can strike nearby vehicles or create chain-reaction events.
If you or a loved one has been involved in an accident with a commercial truck, you need the right lawyers to obtain justice and compensation from the trucking company.  From decades of collective experience, our team understands the trucking industry and the unique factors bearing on trucking accident cases, knows what documents to request and what experts and consultants to retain, and can leverage a nationwide network of resources, brainpower, and an on-staff nurse to position your case for success. We will identify and gather the accident reports, hours of service records and driver logs, and truck inspection, repair, and maintenance records that will support your legal case.

Truck accidents—and truck accident verdicts—are on the rise.
Hire the attorneys

who know how to win your case.

According to the Federal Motor Carrier Safety Administration, there were more than 13 million registered large trucks in the United States in 2019. Those trucks traveled 300 billion miles in 2019 alone. With more trucks on the road than ever, truck accidents, tragically, are likely only to increase. The World Health Organization predicts that road crashes will be the 5th leading cause of death in the United States by 2030.

As the prevalence of truck accidents has increased, so too have jury verdicts awarded to victims injured by negligent and reckless truckers and their employers. According to the American Transportation Research Institute ("ATRI"), trucking cases with jury awards exceeding $1 million have increased dramatically since 2006, with a nine-factor increase in jury awards from 2010 to 2013 alone. In 2013, verdicts exceeding $1 million were awarded in 70 trucking cases. Since 2010, $1 million-plus verdicts have increased not just in frequency but in size.
ATRI reports an increase in the average trucking verdict size from $2.3 million in 2010 to $22.3 million in 2018. When every parent's worst nightmare occurs, and children are involved in devastating truck crashes, the size of the verdict increases 1,687% from $2.3 million to $42.3 million.
Naturally, the nature of the injury caused by a defendant's truck driver impacts the size of the verdict. According to ATRI, spinal injuries, with all their life-changing impacts, result in a 19.4% higher award than truck crash verdicts without spinal injuries. The presence of a victim with a traumatic brain injury—another injury whose impacts are far-reaching and life-changing—increased jury awards by more than $800,000 per case.
In the large truck crashes reported in Pennsylvania and studied by ATRI, juries returned verdicts in favor of Plaintiffs (that is, the injured victims) in 92% of all cases.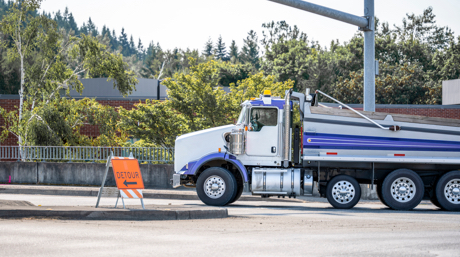 The
Legal Theories We'll Use

to Obtain Justice for Clients

Truck accident victims need lawyers like us who understand the complex network of laws, court opinions, and legal theories that apply to their case. As we review the facts of your case, we will assess and pursue all available theories of liability, including:
A motor carrier is responsible for the actions of its driver when the driver is in the course and scope of his or her employment (that is, whenever the driver is carrying out or furthering the motor carrier's business). Drug or alcohol use while operating a commercial vehicle will not take a driver outside the scope of his employment. In order for a trucker to be outside of the course of his or her employment while driving a commercial truck, the trucker must be on a truly "personal pursuit" or mission, with no benefit whatsoever to the interests or business of the motor carrier. This is a rare occurrence necessitating unique facts.
The Federal Motor Carrier Safety Regulations require a motor carrier who uses an independent owner-operator (rather than an employee) by "leasing" a vehicle and driver to perform a trip to assume "exclusive possession, control and use" of the leased vehicle during the trip. 49 C.F.R. § 376.12(c). Applying this regulation, courts have held a motor carrier legally liable for accidents occurring during a leased trip due to the negligence of an owner-operator. If a commercial vehicle is under a permanent lease to one motor carrier, but a trip lease is signed to allow the driver to haul a load for another carrier, both carriers may be on the hook for damages caused by the driver during the lease trip.
In addition to legal theories based on the negligence of the trucker, injured victims can pursue legal theories based on the negligence of the trucking company, including for negligent: (1) hiring; (2) entrustment; (3) supervision; (4) retention; and (5) training. Trucking companies are legally obligated to conduct a thorough background investigation, determine the competency of their drivers, and ensure their ability to safely operate a commercial truck before they hire them and throughout their employment with the company. Large trucks should only be entrusted by trucking companies to drivers who have the licensing, skill, and experience needed to safely operate them.
The Federal Motor Carrier Safety Regulations require motor carriers to routinely and systematically inspect, maintain, and repair all of the trucks in their fleet to ensure that each truck, and all of its component parts, are safe and in good working condition. If a mechanical failure or defect causes a commercial truck accident, the motor carrier may be liable for its failure to adequately inspect, maintain, and repair the truck. If the motor carrier outsources maintenance, inspections, and repair of the trucks in its fleet, a third-party company may be liable in addition to the motor carrier.
Punitive or exemplary damages (damages designed to punish a wrongdoer for conduct beyond mere negligence) can be awarded when the jury concludes that a driver or motor carrier was reckless or wantonly disregarded basic safely guidelines and laws. Trucking companies who disregard the Federal Motor Carrier Safety Regulations' basic provisions, fail to supervise or monitor their drivers, hire drivers with terrible driving histories, or retain drivers with repeated crashes, failed drug tests, or bad reviews may be subject to punitive damages.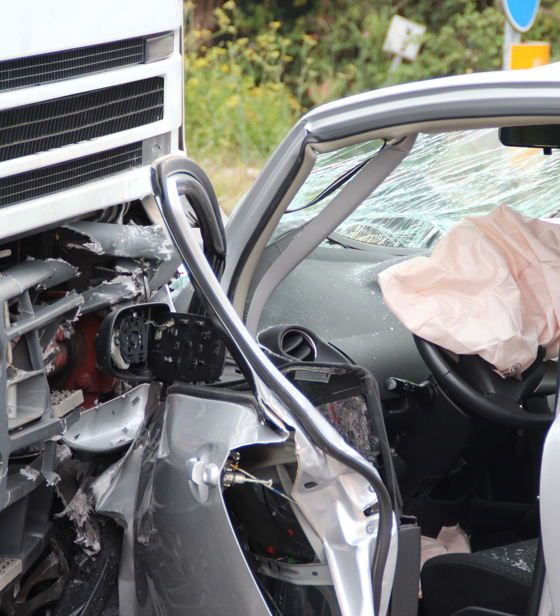 What to do after a truck accident:
The trauma a commercial truck accident inflicts on its victims can feel paralyzing. Still, it is important if the victim is able, independently or through a loved one, to take certain steps after the accident. After an accident, victims or loved ones should:
Obtain the medical help they need.
Make sure police and necessary emergency aid are called.
Take photos of the accident scene and any involved vehicles.
Obtain copies of any reports prepared by police or other responders.
Gather and save the contact information of any witnesses to the accident.
Exchange information with the other driver (name, employer, phone number).
Obtain the trucker's insurance information, USDOT number, and MC number.
(Look on the side of the tractor to locate, at a minimum, the USDOT number.)
Call the Pennsylvania trucking accident lawyers who can win your case.
Contact Us
Contact the Almonti Law Group today to handle your personal injury cases with diligence, compassion, and fire.
Get Started