Nursing Home Abuse and Neglect
The decision to place a loved one in a nursing home can be rife with emotions. We all want our loved ones to be cared for in a safe facility by trained, professional staff who will treat them with dignity and compassion. Our elderly friends and family deserve that kind of care and respect.
With some nursing homes and senior care facilities placing people over profits,
what should be safe places

for our loved ones as they age can become dangerous, high risk facilities that:
Are understaffed
Have lackluster training
Conduct substandard reporting
Employ staff with minimal qualifications
Offer low wages and have a high turnover
Fail to conduct adequate background checks and/or are negligent in hiring staff
Have inadequate medical supplies, equipment, or facility accommodations
Fail to sufficiently maintain the facility, leaving dangerous conditions
Follow too few regulations and safety protocols
These conditions can create life-threatening, and wellbeing-disrupting, scenarios for our loved ones. A 2020 study from the World Health Organization (WHO) discovered that more than 64% of nursing home staff admitted to committing some form of neglect or abuse.
The NCVC reports that most complaints about abuse or neglect in nursing homes fall into one of six categories:
Physical abuse (27.4%)
Resident-on-resident abuse (physical or sexual) (22.1%)
Psychological abuse (19.4%)
Gross neglect (15.3%)
Sexual abuse (7.9%)
Financial exploitation (7.9%)
The risk of nursing home abuse and neglect is a particular problem in Pennsylvania, where the elderly population has been growing at a rate that outpaces the general population. The elderly account for more than 20% of the population in Pennsylvania. If you suspect a loved one is being abused or neglected in a care home setting, inform the police and call the team at Almonti Law Group right away.  The mistreatment of our elderly loved ones is a travesty that requires a swift response (especially if they are in active danger or continue to experience neglect or abuse) and demands justice and compensation from wrongdoers and the facilities that enable them.
What Are the Signs of Nursing Home Neglect or Abuse?
Nursing home neglect and abuse can be insidious and hard to uncover.  The signs may be subtle.  That said, we can identify some common early-warning signs that your loved one may need help: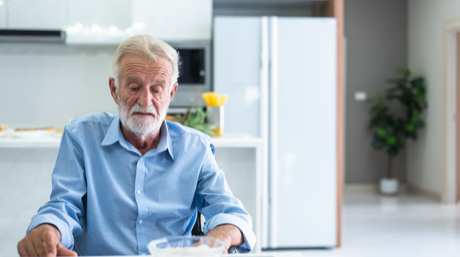 Changes in behavior that come on suddenly or without obvious cause
Poor hygiene and unsanitary facility conditions (dirty clothes and sheets, lack of bathing)
Unexplained physical marks (bruises, cuts, burns, sprains, fractures)
Preventable bedsores, open wounds, or frozen joints
Food-borne illnesses
Unexplained diseases or infections
Testing positive for sexually transmitted diseases
Malnutrition, dehydration, or unexplained weight loss
Increase in hospital or out-patient visits
Being kept in an over-medicated state
Repeated falls and uncorrected safety hazards
Medication/dosing errors or changes in medication
Excessive use of force or use of excessive restraints
Delays or refusals by staff to allow visitors to see a resident
Staff denying a resident his or her right to be alone with a visitor
Deliberate lack of communication by caregivers to family members
Unexplained withdrawals from bank accounts or changes in banking practices
Sudden or unplanned changes in wills and important financial/legal documents
Loss of possessions or valuables

What to Do If You Suspect
Neglect or Abuse

by Nursing Home Staff

Many residents who face abuse may be unable or unwilling to report the mistreatment themselves and it will be up to their loved ones to advocate on their behalf, seek justice, and obtain them compensation for the harm they suffered. Pursuing these claims is also critical to addressing the overall epidemic of nursing home abuse and neglect in this country.

When you suspect nursing home negligence or abuse, consider taking the following steps:
Document the abuse with photos or witness statements (including from any residents or staff who witnessed any key events). Photograph any injuries or dangerous conditions.
Take the steps needed to ensure your loved one's safety, whether this requires seeking outside medical attention, reporting your concerns to the director or supervisor within the current nursing home setting, reporting the abuse to your local police or government agency, and/or perhaps even moving your loved one to another care facility.
Contact the team at Almonti Law Group to help put an end to your loved one's mistreatment, hold wrongdoers accountable, and recover damages that may provide some measure of justice and compensation for the harms that have occurred. Engaging competent counsel may well help other families avoid the same trauma, as counsel's investigation might uncover other cases of abuse or neglect that have gone unreported.
Contact Us
Contact the Almonti Law Group today to handle your personal injury cases with diligence, compassion, and fire.
Get Started